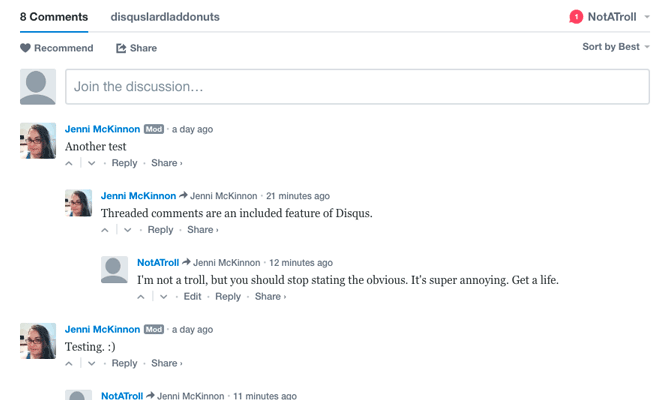 How to add Disqus to your account to empower your links
Simple URL Shortener comes with the power of Disqus and you can add your Disqus account to your links so that your visitors that clicks on your short link can add comments to your shortened links and thus get an even bigger social impact in your marketing campaigns, on social platforms etc.
By adding this function to your account we will display your custom Disqus comment feed on all your generated short links in the redirect preview page which visitors see before they are redirected to their final target destination URL.
Creating your Disqus account and shortname URL.
What you need to do first is to create an account at Disqus here:
Sign up to Discus
Once you are done with the sign up process then go ahead and create a Disqus site with a shortname here: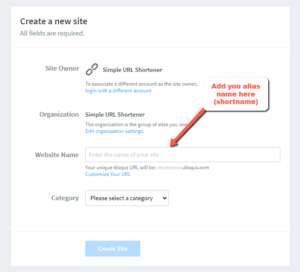 Chose the shortname alies you like you use for your Disqus site: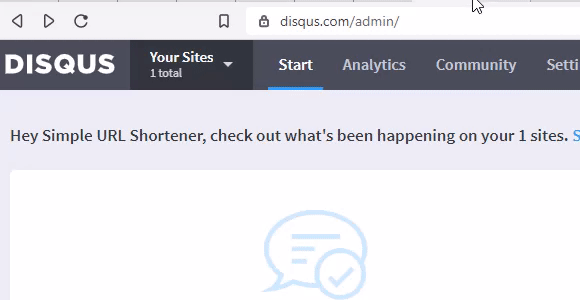 and click the button "create site".
If you are not redirected automatically then click here to go to site admin page and select your newly created Disqus site.
That will present to your shortlink URL which you need to copy:

Now go to your Simple URL Shortener account to your profile here

and paste the Disqus shortname into that field.
How to find your Disqus RSS Feed URL.
Next thing you need to do is to add your Discus RSS feed URL to your Simple URL Shortener account. This is actually very easy as all you need to do is to take your Disqus shortname your-shortname.disqus.com and to that shortname just add /latest.rss  to the end of the shortname, so it look like this:

You can test  your RSS feed link is correctly in your browser.  It should produce a RSS feed page like the example below on Disqus' website: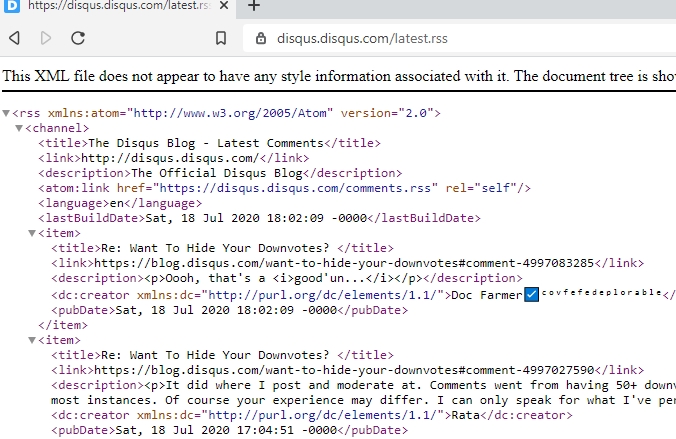 If the Disqus RSS page link is working correctly then copy that link:

and paste it into the Disqus RSS feed URL field in your account and click on the submit button. Once the setting is saved, your Disqus comment field will now be displayed to your audience of visors that clicks on your links.
Please note that Disqus comment field will only be displayed and work if you have selected the
"Page Redirect" for your shortened link.